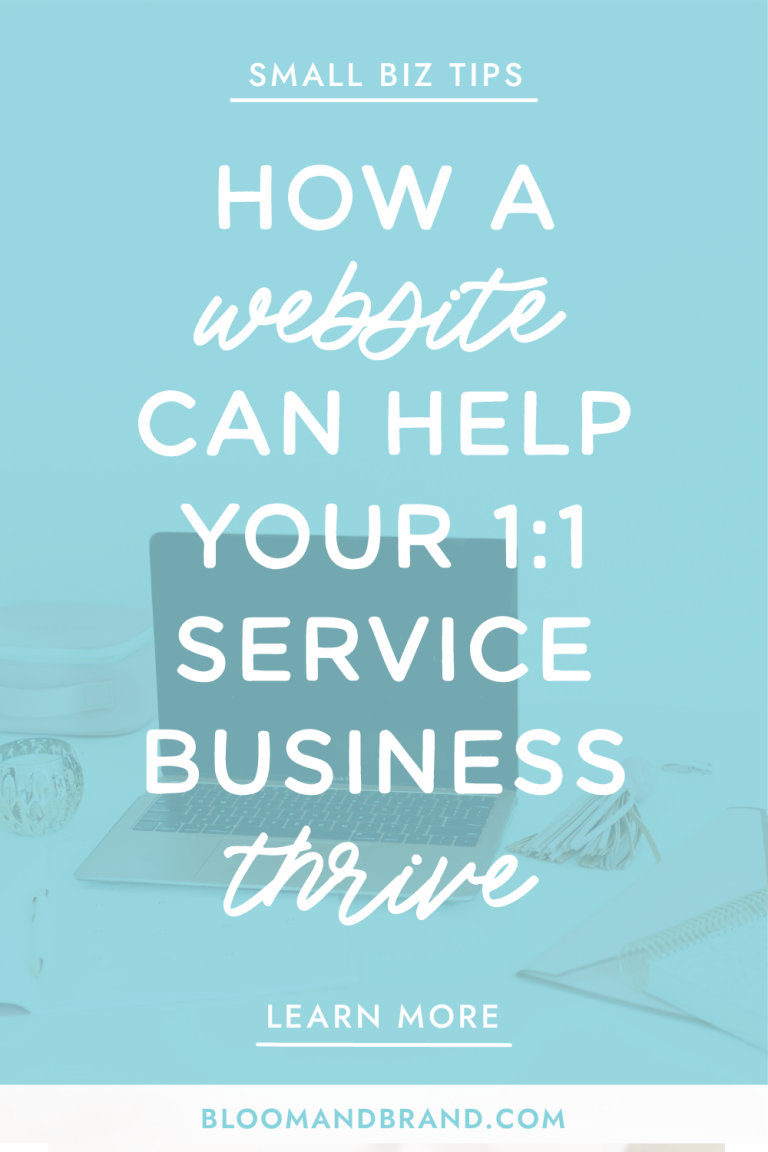 If you're a stay-at-home parent with a 1:1 service business, you may be wondering if it's worth the effort to create a website. Spoiler alert: it is! In this post, we'll go over the 5 key signs that indicate your business needs a website. 
When you are just starting your business as a service provider, it can feel daunting (and expensive!) to create a website.  You have to either spend the time creating one yourself, or spend the money on a web designer – both of which are tough as a parent trying to grow your business while you're raising your kids! 
1. You're relying on word-of-mouth referrals to grow your client base.
When my business was a side hustle on top of a full-time job, I relied a lot on word-of-mouth referrals from existing customers because I didn't have time to market my business on top of working a full-time job and doing client work on the side.  Once I went full-time in my business, I knew I needed to take charge of my client intake to be sure I was consistently getting new clients and not relying on word of mouth to get them. 
Having a well-designed website changed the game for getting new clients.  Paired with a social media strategy focusing on getting people to that website, I was finally signing clients who found me through my website and not through past clients. 
Don't get me wrong – word-of-mouth referrals are AMAZING for any business… but they are not something I wanted to rely on for my business.
2. You're repeatedly copying and pasting the same message to potential clients.
When you create your website, you create all of the copy you need to promote your services.  This means that when people find your website, they have all the information they need to hire you – before they ever need to message you. 
If clients find you through word-of-mouth or social media, you can then direct them to the information on your website to easily answer any questions they have – saving both of you time going back and forth!
3. Potential clients keep asking for a link to your website - but it doesn't exist.
When I first started my design business, I didn't have a website. Yup. A website designer didn't have a website for her business. How embarrassing!! I was relying too much on word-of-mouth referrals, so anytime a potential client reached out to me asking to see my website with some examples of past work, I froze up. I had nothing to show them and knew it didn't look good on me as a web designer.
I would waste spend hours writing (and re-writing) messages back to potential clients, over explaining and feeling embarrassed about my lack of a website. Anytime someone reached out, I was back at the drawing board for what I should say or how I should present my business to them.
Looking back, I wish I had taken the time so much sooner to sit down and create ONE version of information to share with the world (because that's exactly what a website can do for you!). What a time saver to be able to point potential clients directly to my website where they can instantly find the answers to their questions about my work.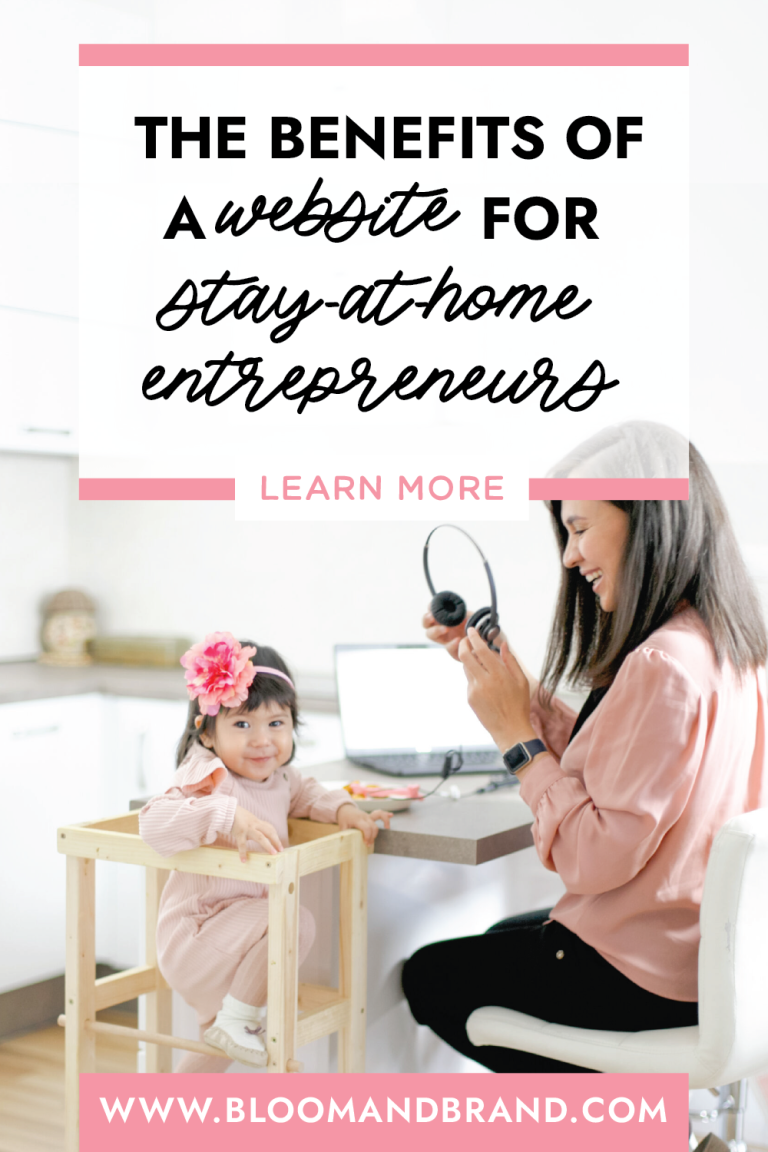 4. You want to grow your client base and reach more customers in your target audience.
A website acts as a central information point for your entire business.  Anything a potential client needs to know to book your services can live on your website, available to your target audience at any time of day.  No waiting for you to email back. This allows more people to find your business, learn about your services, and decide you are the right fit for them. 

It also helps to weed out clients who aren't a great fit – especially if you include your prices on your website.
5. You're tired of constantly posting on social media and being tied to their algorithms to grow your business.
In this day and age, it can feel like you have to be dancing in front of your phone to gain traction with your business.  While I agree that you should have a social media strategy for your business, you don't need to rely on DMs or social media engagement to get new clients. With new platforms popping up and algorithm changes happening on a regular basis, relying on social media to grow your business can be a dangerous game. 


By having a website that you direct traffic to (and ideally, use to collect email addresses of potential clients for a mailing list), you are taking control of your audience and getting all of your eggs out of the social media basket. 
What do you think – does it seem time to build a website for your business?  Great!  But do you know where to start with getting your website online?  Start with my FREE Website Launch Checklist so you can get your business online and start booking more clients the for your business. 
FREE Website Launch Checklist
As an online business owner, you know the importance of having your own website to promote your business.. but where do you even start?  You start with my FREE Website Launch Checklist so you can get your business online and start booking more clients the right way.