As a web designer, I absolutely understand the value of custom web design – but I also recognize it's not a feasible price tag for every business owner.  Especially those just starting out!  But how can you get a high-end website design without a high price tag? WordPress themes. Purchasing a WordPress theme is a great way to get a custom look at a lower price point. 
Today, we'll be talking specifically about FEMININE WordPress Themes! I know, I know, not all women love pink (and that's okay!), but.. I do.  It's my favorite color.   Instead of hiding my love of pink to not be deemed "too girly" or to avoid being questioned by older male bosses why I had a pink laptop bag (because I like it, okay?) – I'm now choosing to embrace my love for all things pink + girly and showcase it within my branding too.
But when looking for WordPress themes for various websites (my own and client projects), it was SO HARD to find cute, feminine themes in the sea of modern, minimalist, business-like themes. Don't get me wrong – there's definitely a large market for those themes!  I'm just not part of it. I like things fun.  I like things feminine.  I want pretty fonts and cute colors and themes that aren't boring.  If you're looking for those things in a theme too… you're in the right place, mama!
As a busy mamapreneur of two little ones, I completely understand that not everyone has the time (or money) to spend searching through hundreds of WordPress themes to find the perfect one for their website. Lucky for you, I have a hobby of browsing WordPress themes to find the most beautiful ones I can and to help you narrow down your choices, today I'm rounding up five of my FAVORITE resources for feminine WordPress themes!
These themes are available at a variety of price points from $19 to $200+, so even if you are just starting out and don't have a huge budget to spend on a theme – there will be something for you! They cover a variety of niches and have options for blogs, WooCommerce shops, or standard service-provider websites. 
This post contains affiliate links, which means I earn a small commission for any sales at no extra cost to you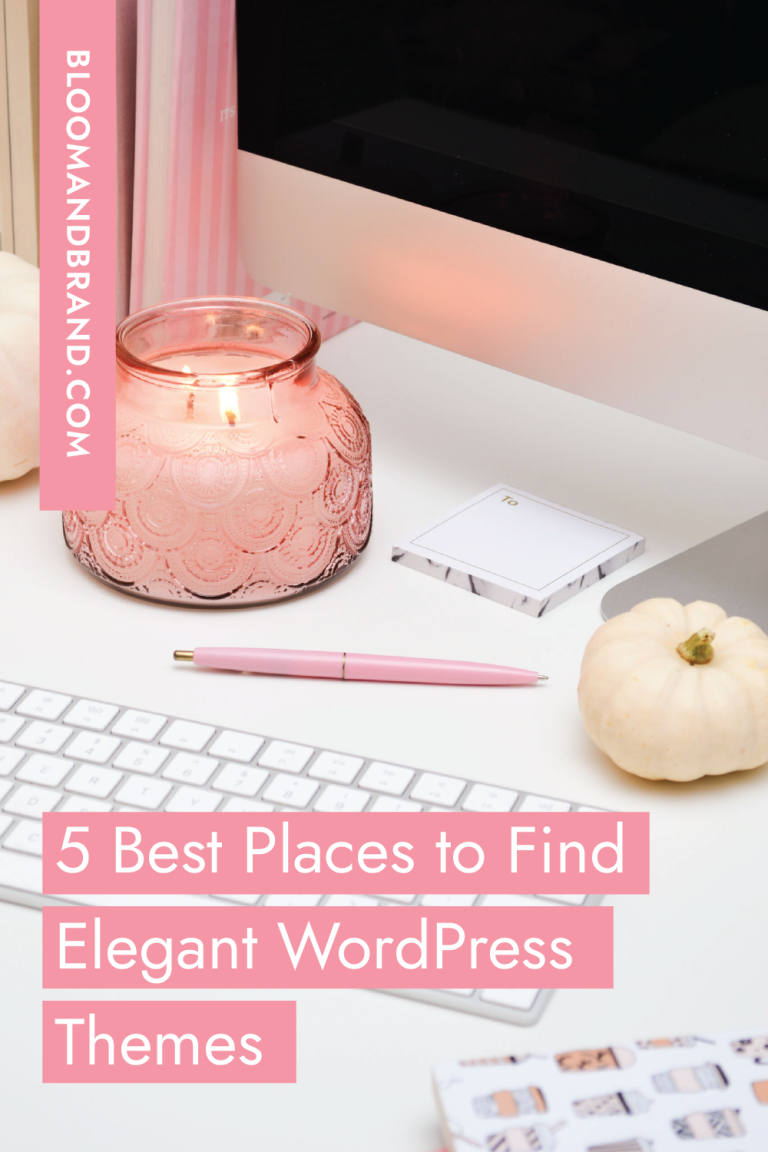 Top 5 Resources for Feminine WordPress Themes
One of my absolutely favorite individual theme developers – I have purchased and used many of their themes.  I've used (either for my own sites or client sites) Charlotte, Magnolia, Audrey, and Mila.
Their themes are also available on Etsy, if you want to shop in a currency other than USD. I love all of their themes; they are SUPER easy to install and use.
I absolutely love the look of their themes, and they also offer Elementor templates for sale as well that match their themes. Their themes are super customizable, especially the headers which is nice (and not always a given with themes). If you've never used a theme before, they could be a great place to start because they utilize Elementor – which is the same as what we'll use to build our pages!  Their 'ChicBloom' theme is the current one I'm using for my site!
Another developer that I have used for both my own websites and client sites! They have a wonderful selection of clean, feminine WordPress themes for a variety of niches. I believe their themes are now for the Kadence framework (they were Gensis when I was using them). 
Creative Market is a marketplace platform where you can buy everything from templates and graphics to stock photos and of course, WordPress themes!  They have a great selection of feminine wordpress themes and you can read through the reviews to see how they perform. 
Much like Creative Market, Etsy is a marketplace platform. You will likely find a lot of the same themes on Creative Market and Etsy, though there are more restrictions for opening a Creative Market shop so some themes are only available on one or the other.  What I love about purchasing on Etsy is you can shop in your own currency to better estimate cost, and even shop based on shop location – so you can choose to support theme developers near you!
There you have it – you now know where to find chic and feminine WordPress Themes!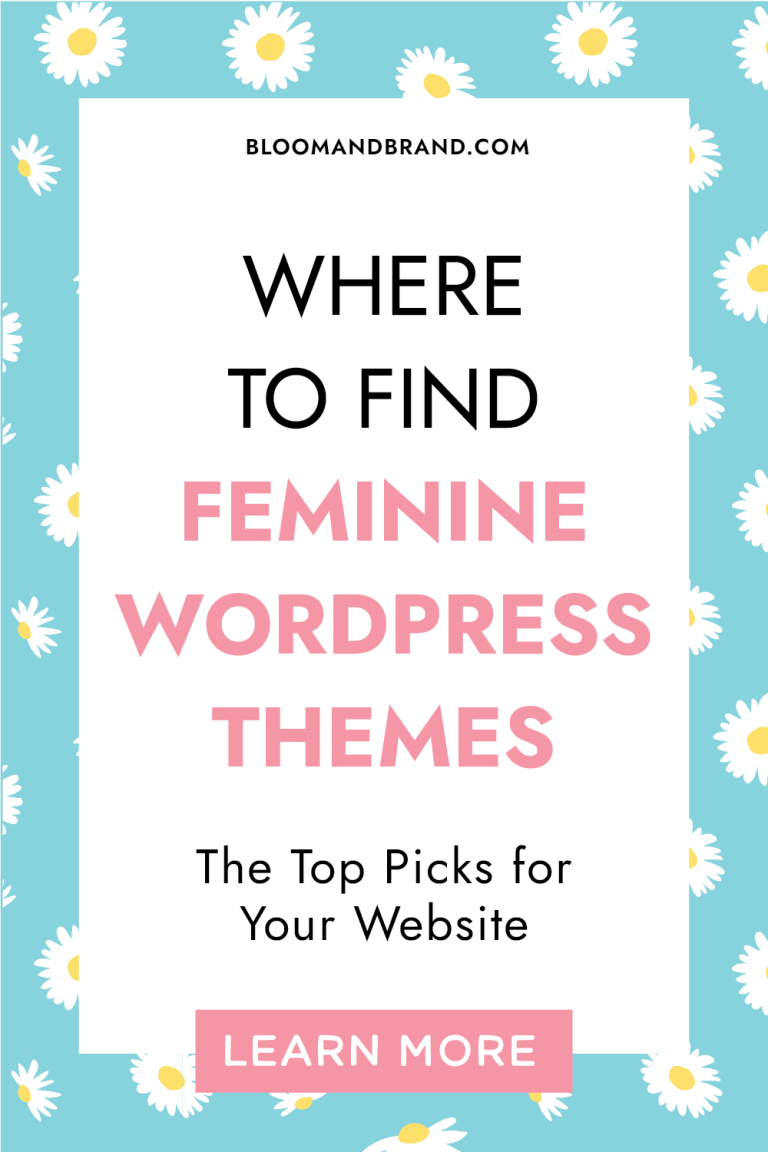 FREE Website Launch Checklist
As an online business owner, you know the importance of having your own website to promote your business.. but where do you even start?  You start with my FREE Website Launch Checklist so you can get your business online and start booking more clients the right way.