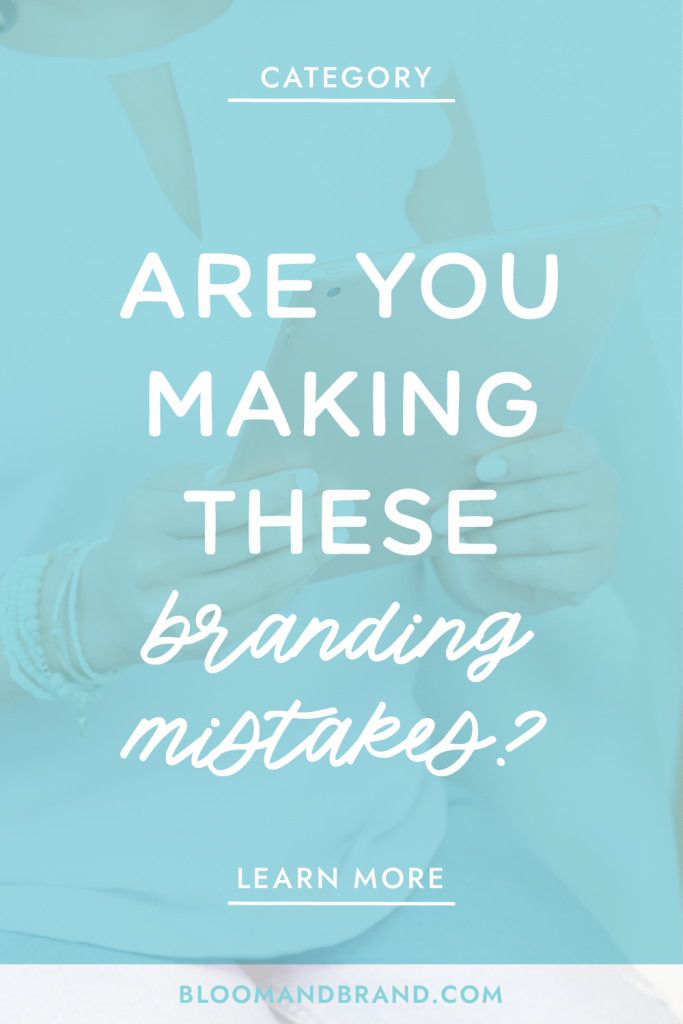 Are you planning a re-brand of your business? Or maybe you're starting a brand new business and are looking to DIY your logo design. As a small business owner, I 100% understand the need to save some $$$ when you're starting out and am a BIG fan of DIY-ing whatever is necessary to save some cash. So let me help you out, as a brand designer! 
Today I'm sharing what mistakes to AVOID doing when branding or rebranding, so you can get the best brand possible for your new business. Please don't feel bad if you've done these things before with a previous DIY brand job! We all learn from the past, and you can correct these mistakes now.
Mistake #1: Copying someone else's logo.
If someone can look at your logo and think "Hmmm, that sure looks a lot like something else I've seen before…", you should go back to the drawing board. Inspiration comes in all shapes and sizes – but never, ever copy someone else's logo. Or their logo template. 
Yes, get inspired by other beautiful brands – but put your own spin on them, in a way that makes it uniquely fit for your business and not just a cookie-cutter logo you could find anywhere online. 
(Psst, looking for branding inspiration? I have a Pinterest board for that!)
Mistake #2: Not being consistent.
Consistency is the KEY to branding. The font you selected for your logo?  Use it on your social media graphics on all platforms. Keep your body font the same for your website, social media, printed materials, etc. The same goes for colors, image style, and any other part of your brand. 
When someone looks at anything you put out in your business, you want them to look at it and go "Oh yeah, I know who is sharing that!"
Use consistency within your: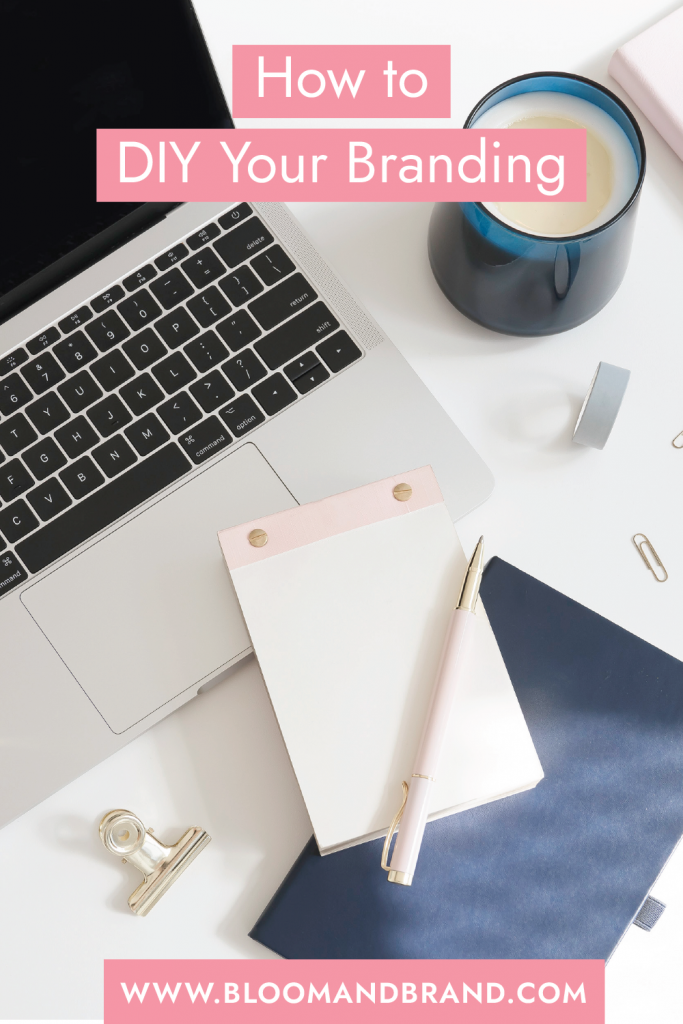 Mistake #3. Trying to make a brand that everybody loves.
Look, your business is not for everyone. You will NEVER please everyone, and even if you do.. they likely aren't ALL buying your product or service. Design your brand for your dream clients! 
One thing I tell all of my brand clients is while you absolutely can ask your friends and family for their thoughts on your brand design… if they are not your dream clients – their opinion doesn't really matter. They are not the ones you are trying to attract to your business! Focus on the ones you are.
Mistake #4. Designing a brand that you love instead of a brand that attracts your dream clients.
On that same topic… don't just design a pretty logo that suits your own personal style! In some businesses, there will be a crossover between you and your dream client and you CAN base a lot of your brand information on your own personal preferences – but you always need to be keeping your dream client in mind.
Mistake #5. Following trends.
Trends have no place in branding. You want a logo that you don't have to change in five years when you're tired of your once trending font. Go for something classic and timeless to save yourself the rebrand down the line. 
Mistake #6. Creating your logo in Canva.
I know, I know – but they have logo templates! Still against their terms of service. If you read the terms closely, they actually say "Our logo templates are for inspiration – a starting point for your own unique design." Legally, you can't trademark anything you don't fully own – which means you can't trademark a logo made in Canva. Not an issue for every business, but will be for some. 
Strapped for cash and looking for a cheaper option? You can purchase pre-made templates on Etsy from actual designers, who will pop in your business name for less than $20.
Mistake #7. Using only a logo, not a brand strategy.
Choosing a pretty font and writing out your business name is not a suitable brand. You can call it a logo, sure… but it's not going to get you very far and cheapens your brand in the long run. Your brand is your online persona – the colors you use, the images you select, the font pairings across all of your marketing materials. 
Design a lasting brand for your business, not just a simple logo!
Have you made any of these branding mistakes before?
That's okay! It is not the end of the world, and your business will do just fine.  These are just some things to keep in mind when branding or rebranding your business! I truly believe that investing in your brand is one of the best things you can do for your business, even if that investment is the time you take to create your own brand.
Of course, if you ever feel in over your head when it comes to branding your own business – get in touch and we can figure it out together with my signature branding package!